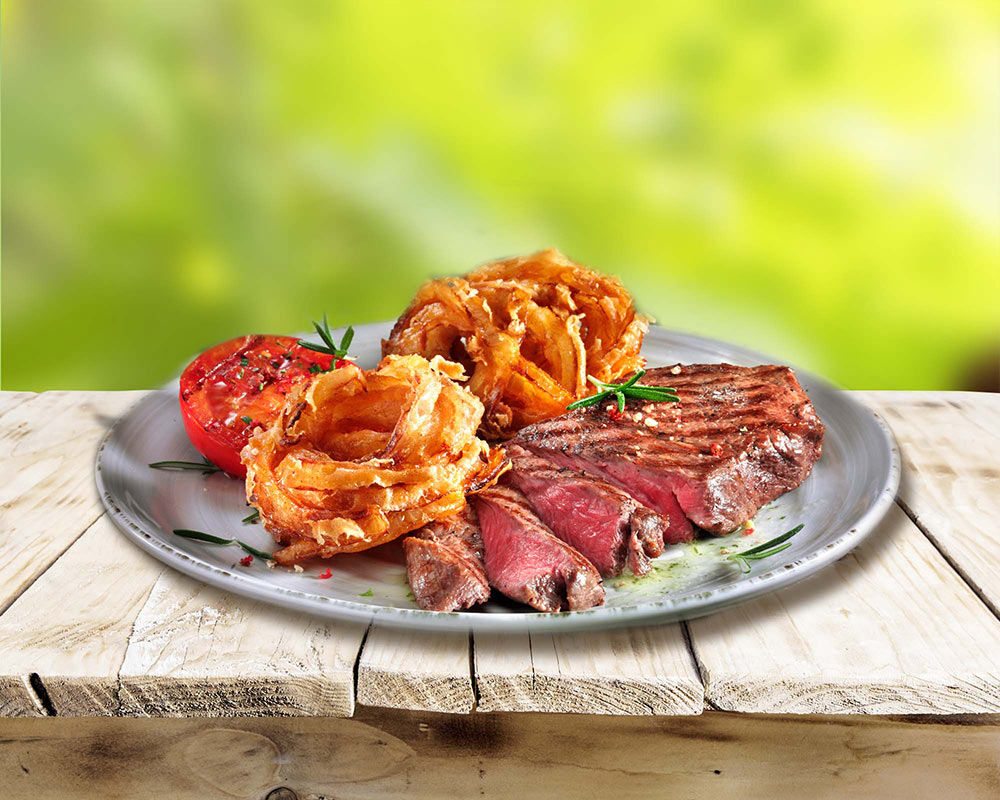 Delicious, thinly cut onions shaped like a nest in a tasty and crunchy southern fried coating.
Perfect as a side dish or garnish for many different main dishes. For example, think of the Onion Neset between a hamburger or next to a steak.
Prepare the product from frozen.
Oven (preheated): At 225 °C 18-20 min.
Deep-fryer: At 175 °C 1:30 -2 min.
Do not refreeze after defrosting.