The products we start off with in first instance are:
Mozzarella Stick
Broccoli cheese patty
Tomato mozzarella patty
Chili cheese nuggets
Breaded onion rings
Natural onion ring battered
Parsnip
Sweet potato fries
Garlic breaded mushrooms
Cheese broccoli nuggets
Double dipped crispy wedges
Camembert Bites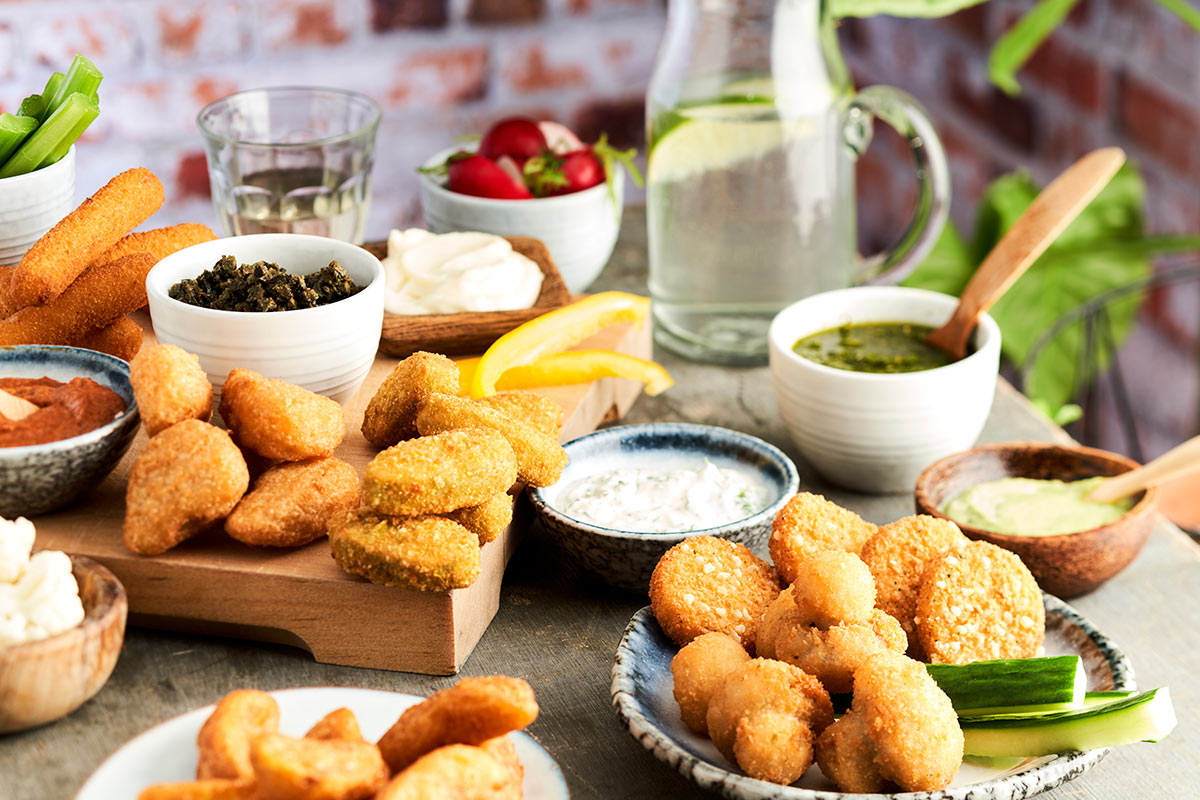 Homestyle Tapas
A very richly filled platter with all kinds of deep fried vegetarian snacks, each with an own dip. The whole is supplemented with raw and sweet sour vegetable.
Mozzarella Sticks
Cheese Nuggets
Garlic Breaded Mushrooms
Cheese Broccoli Nuggets
Double Dipped Crispy Wedges
Camembert Bites
Mayonnaise of Pesto
Aioli
Tapenade of black olives
Zure room met groene kruiden
Harissa-mayonnaise
Basil Pesto
Cauliflower (marinated sweet-sour)
Radish
Cucumber (marinated sweet-sour)
celery
Yellow paprika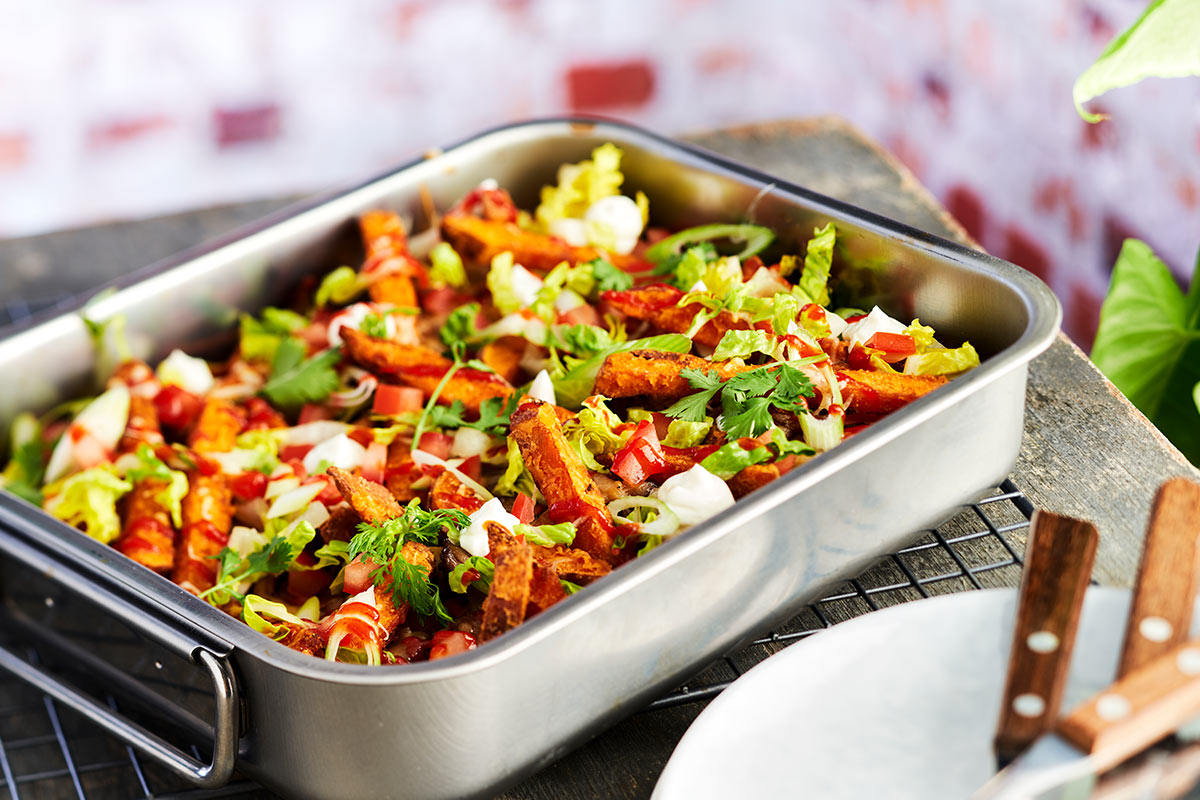 Sweet Potato "Kapsalon"
In the oven scalloped "kapsalon" with crispy deep fried Sweet Potato Fries, baked oyster funghi, grated cheddar cheese and fine sliced tomato. After deep frying, finished with cut spring onion, lettuce romaine, carrot, Turkish yogurt and sriracha sauce.
Sweet Potato Fries
Shawarma of oyster funghi (torn and baked oyster funghi with ginger syrup, Ras el Hanout spices and sriracha sauce)
Cheddar cheese (grated)
Fresh tomato (cut in dices)
Carrot (grated)
Spring onion (sliced in thin rings)
Sriracha sauce
Turkish yogurt
Lettuce Romaine (coarsely chopped)