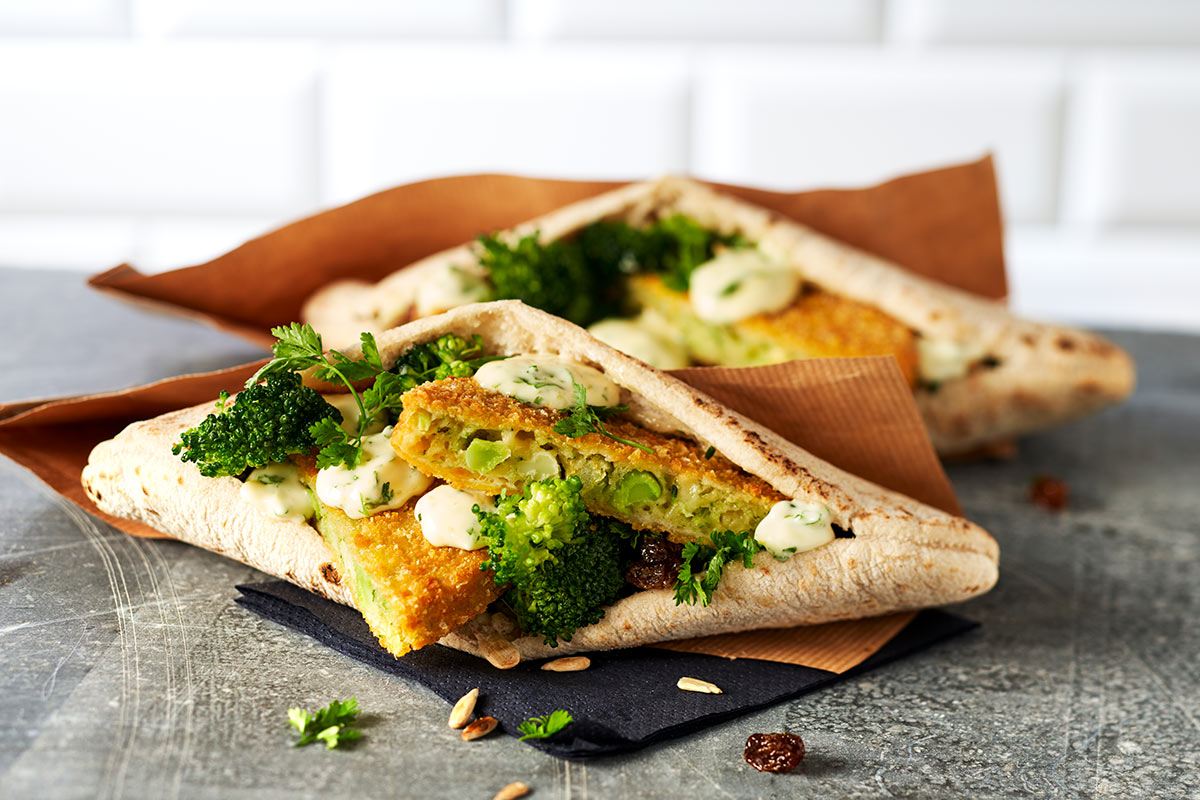 Flatbread Veggie to go
To-Go burger. Toasted pita bread with deep fried Broccoli Cheese patty. The whole is enriched with a salad if broccoli florets, sunflower seeds and raisins created with a mayonnaise of green herbs and lemon.
Long pita bread
Broccoli Cheese patty
Broccoli Florets
Roasted sunflower seeds
Blue raisins
Mayonnaise
Lemon juice and – grater
Picked green herbs (parsley, basil, chives, chervil)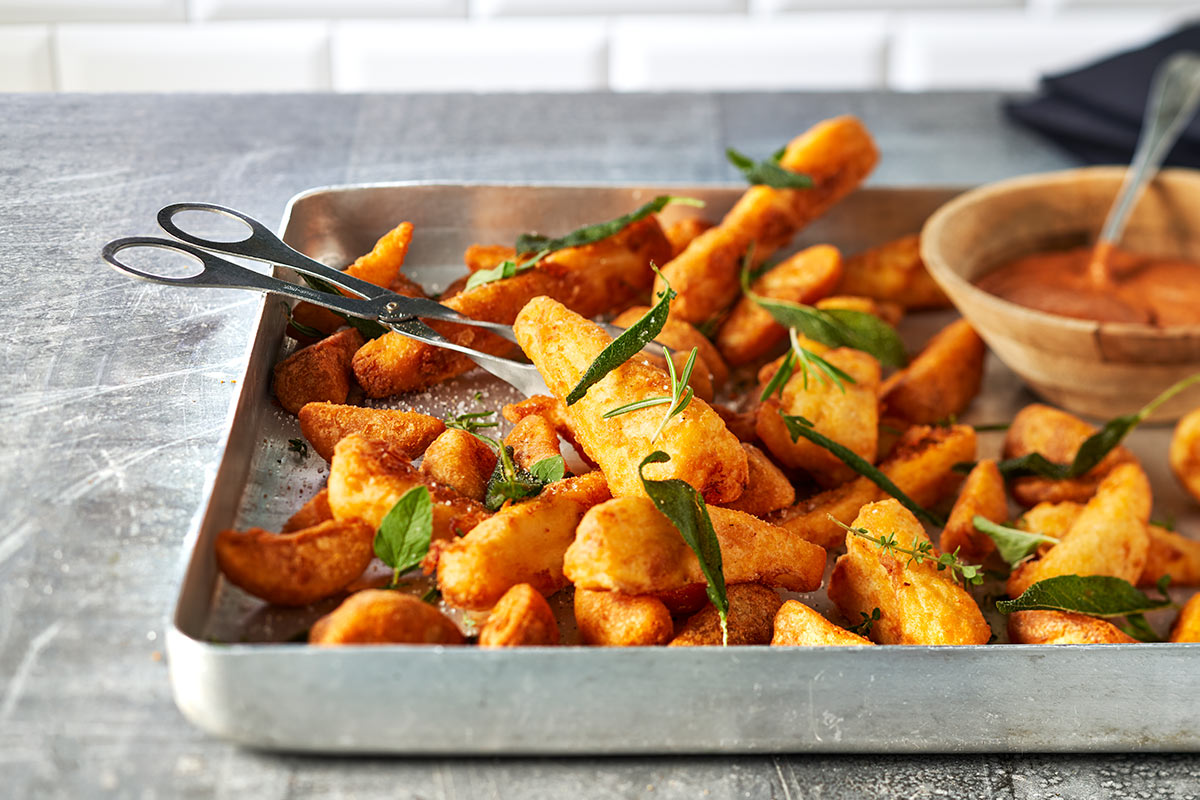 Honey Glazed Parsnip
The Honey Glazed Parsnip is, together with the Crispy Wedges, extra roasted with aromatic herbs, like thyme, rosemary and sage. This is being served with a spicy mayonnaise of harissa and topped with sage crisps.
Honey Glazed Parsnip
Crispy Wedges
Thyme
Rosemary
Sage (partly deep fried, crispy)
Mayonnaise
Harissa