Quick Service Restaurants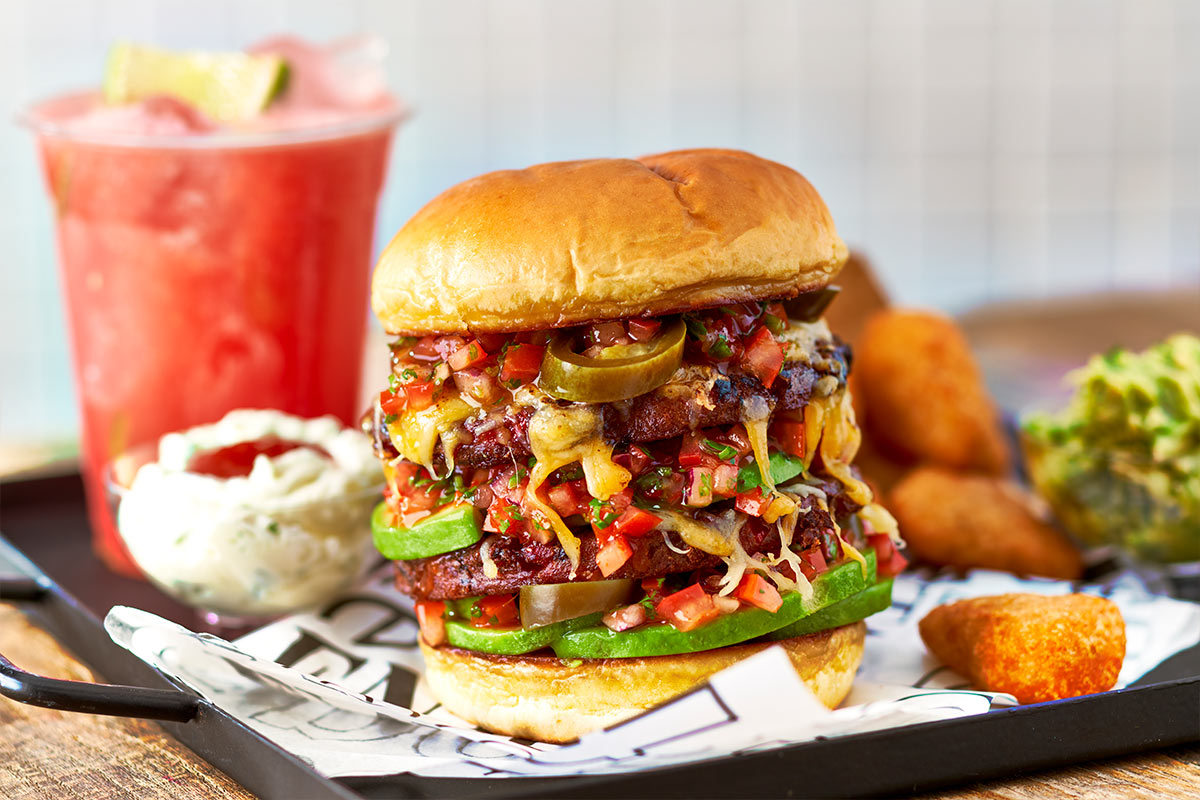 Mexican Menu
The Bean patty is extra melted with cheddar cheese and served on a toasted bun with a spicy salsa with tomato and coriander. The burger is further finished with pickled jalapeno pepper and fresh avocado. With extra components to complete the dish Chili Cheese Nuggets with guacamole and jalapeno cream cheese. Aqua Fresca of water melon with lime is the perfect finish.
Bean patty
Brioche Bun
Cheddar cheese
Salsa of tomato (tomato, coriander, red onion, lime, olive oil, jalapeno pepper)
Avocado (in slices)
Pickled jalapeno pepper
Chili Cheese Nuggets
Guacamole
Jalapeno cream cheese
Juice of watermelon
Ice cubes
Lime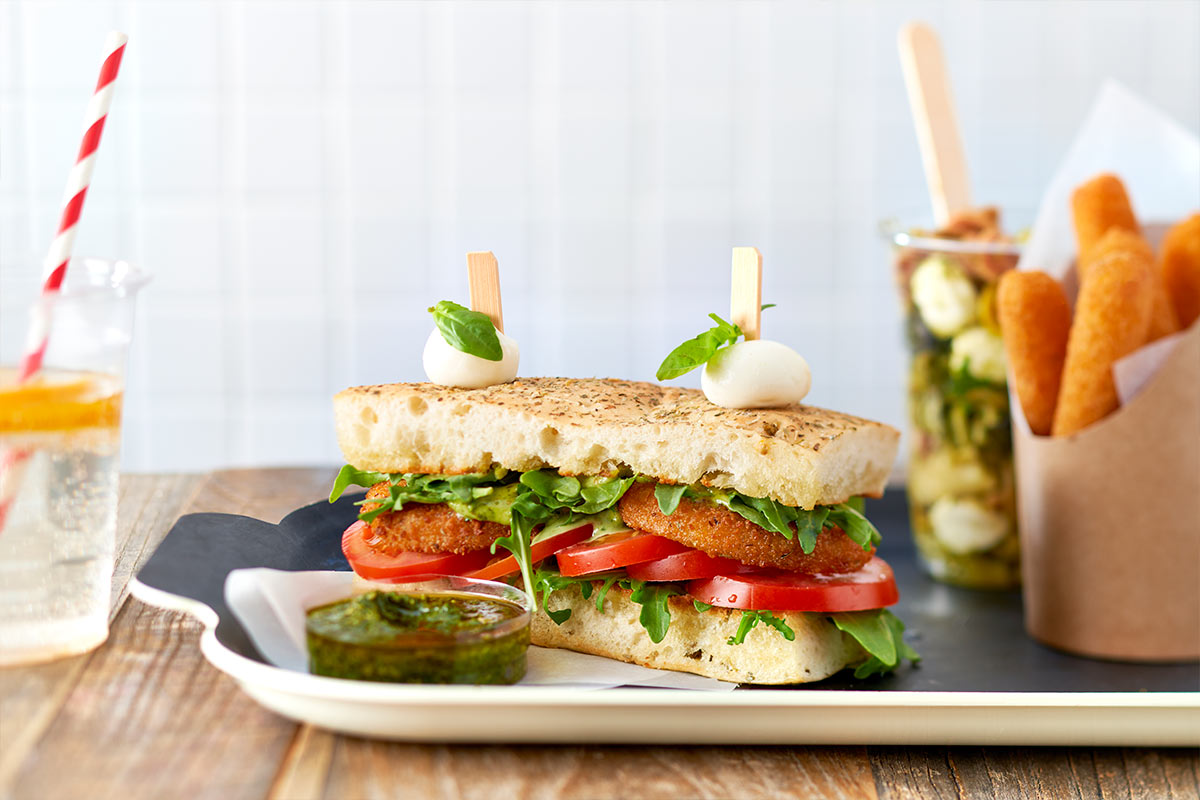 Italian Menu
The Mozzarella patty is served in focaccia bread with arugula, tomato, basil and mayonnaise of pesto. By fixing the burger with a scoop of mini mozzarella the taste is being emphasized even more. In order to make it a complete menu, it is served with crispy deep fried mozzarella sticks, a olive tapenade and a simple fusilli pasta salad. The 7-up with orange finishes it completely!
Mozzarella patty
Chili Cheese Nuggets
Focaccia bread (toasted)
Mayonnaise
Basil pesto
Fresh tomato (in slices)
Arugula
Mini-mozzarella
Olive tapenade
Pasta salad (3-colour fusilli, basil pesto, mini-mozzarella, fresh basil
7-up with slices of an orange