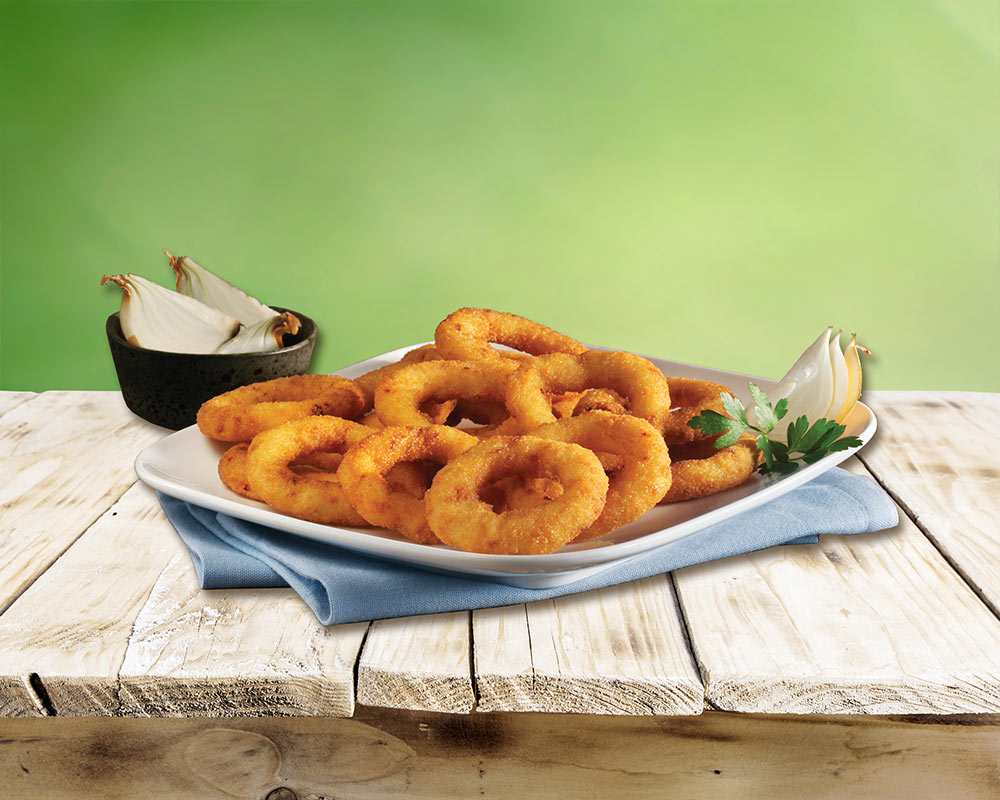 Crispy breaded rings made from small pieces of fresh onions.
Prepare the product from frozen.
Oven (preheated): At 225 °C 15-20 min.
Deep-fryer: At 175 °C 1:30 -2 min.
Airfryer (preheated): At 180 °C 7 min.
Do not refreeze after defrosting.



Onions (62%), breadcrumbs (14%) (wheat flour, salt, yeast), wheat flour, sunflower oil, sugar, wheat starch, salt, rice flour, gelling agent: sodium alginate, stabilisers: sodium phosphates, xanthan gum, sodium carboxy methyl.