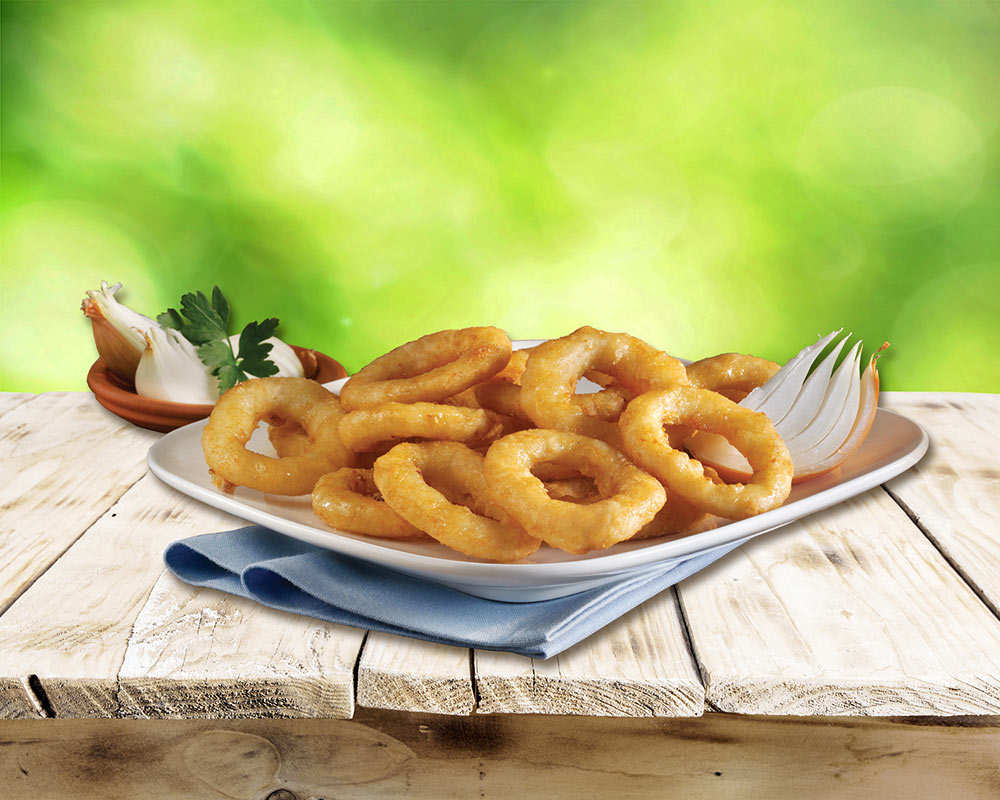 Formed Onion Rings made from small pieces of onion battered with a crispy bite.
Prepare the product from frozen.
Oven (preheated): At 225 °C 12 min.
Deep-fryer: At 175 °C 2 – 3 min.
Airfryer (preheated): At 180 °C 7 min.
Do not refreeze after defrosting.



Onions (57 %), wheat flour, sunflower oil, water, corn flour, salt, gelling agent (sodium alginate), dextrins, dextrose, spices, stabiliser (sodium phosphates), raising agents (diphosphates, sodium carbonates).