Italian style Mozzarella Tomato Patty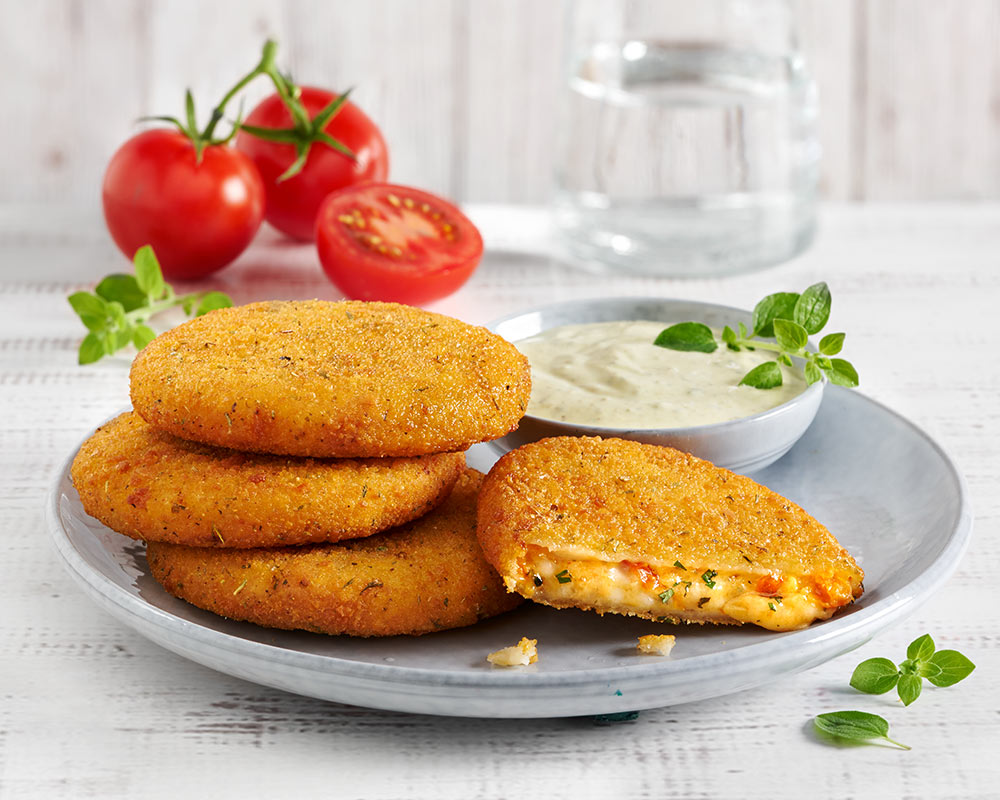 A crispy Mozzarella burger with tomato and italian herbs.
Source of proteins. Rich of calcium. Natural with vegetarian cheese.
Prepare the product from frozen.
Oven (preheated): At 200 °C  10 min.
Deep-fryer: At 175 °C 2 min per three pieces.
Frying pan: 6 min. Turn after 3 min.
Do not refreeze after defrosting.


Mozzarella (42%), bread crumbs (25%) (wheat flour, sunflower oil, yeast, dextrose, salt, paprika powder, curcuma), sunflower oil, tomato (10%), wheat flour, water, basil (1%), herbs (thyme, rosemary, marjoram, oregano), emulsifier (methyl cellulose), raising agents (diphosphates, sodium carbonates).