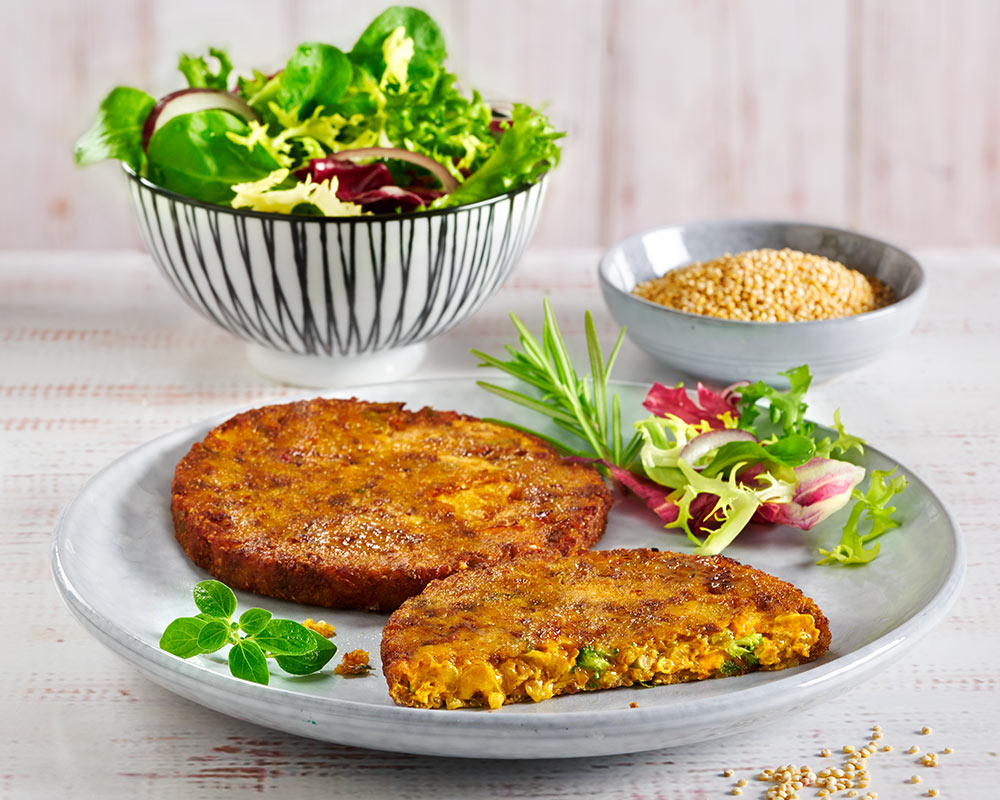 A vegetarian burger prepared with superfood Quinoa, with a trendy asian taste.
Source of fibres. Natural with superfood quinoa.
Prepare the product from frozen.
Oven (preheated): At 200 °C 10 min.
Deep-fryer: At 175 °C 2 min per three pieces.
Frying pan: 6 min. Turn after 3 min.
Do not refreeze after defrosting.


Pre-cooked quinoa (29%), water, onion, sunflower oil, wheat flour, bell pepper yellow, rapeseedoil, wheat protein (wheat protein, barley malt extract), egg powder, modified potato starch, wheat fibre, herbs and spices, salt, curcuma, paprika powder, white pepper, cumin seed, nutmeg, chili powder, leek, pea protein, wheat germ.