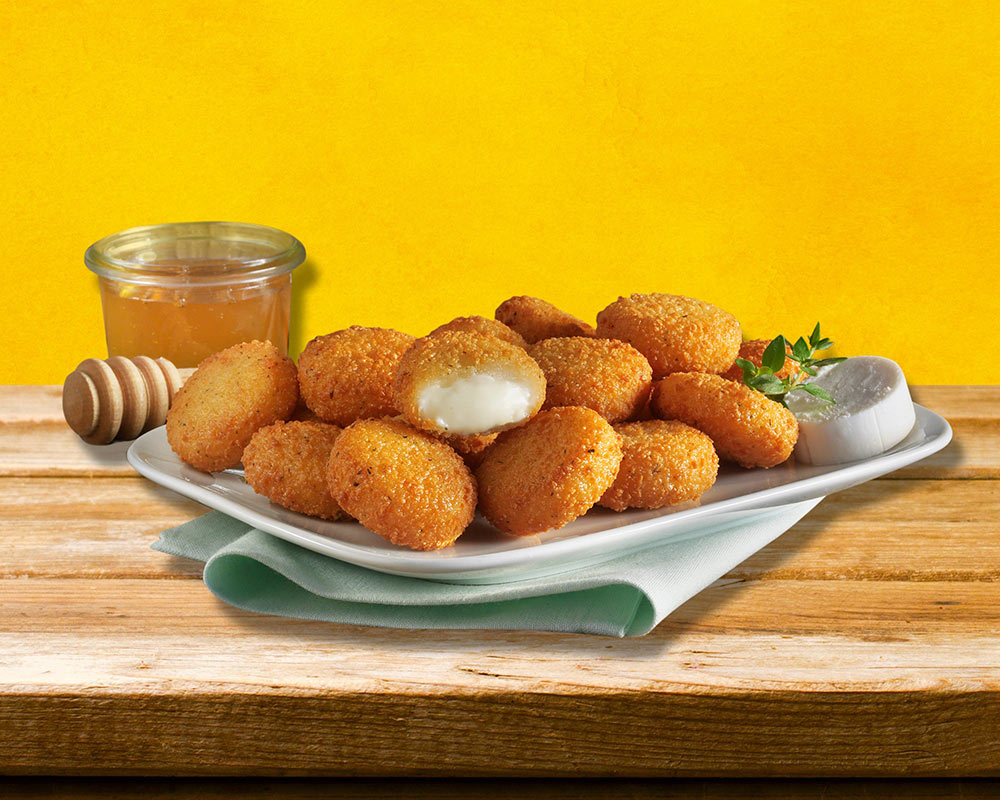 Delicious goat cheese snacks with a crispy coating.
Prepare the product from frozen.
Oven (preheated): At 200 °C 8-10 min.
Deep-fryer: At 175 °C 2,5 – 3 min.
Airfryer (preheated): At 180°C 5-6 min.
Do not refreeze after defrosting.



32% goat cheese (goat milk, starter, microbial rennet, preservative: lysozyme (egg), 24% bread crumbs (wheat flour, salt, yeast), water, sunflower oil, wheat flour, corn starch, modified starch (potato), melting salts (calcium phosphates, diphosphates, polyphosphates), salt, thickener (guar gum), parsley, emulsifier (methylcellulose), food acid (lactic acid), raising agents (diphosphates, sodium carbonates).