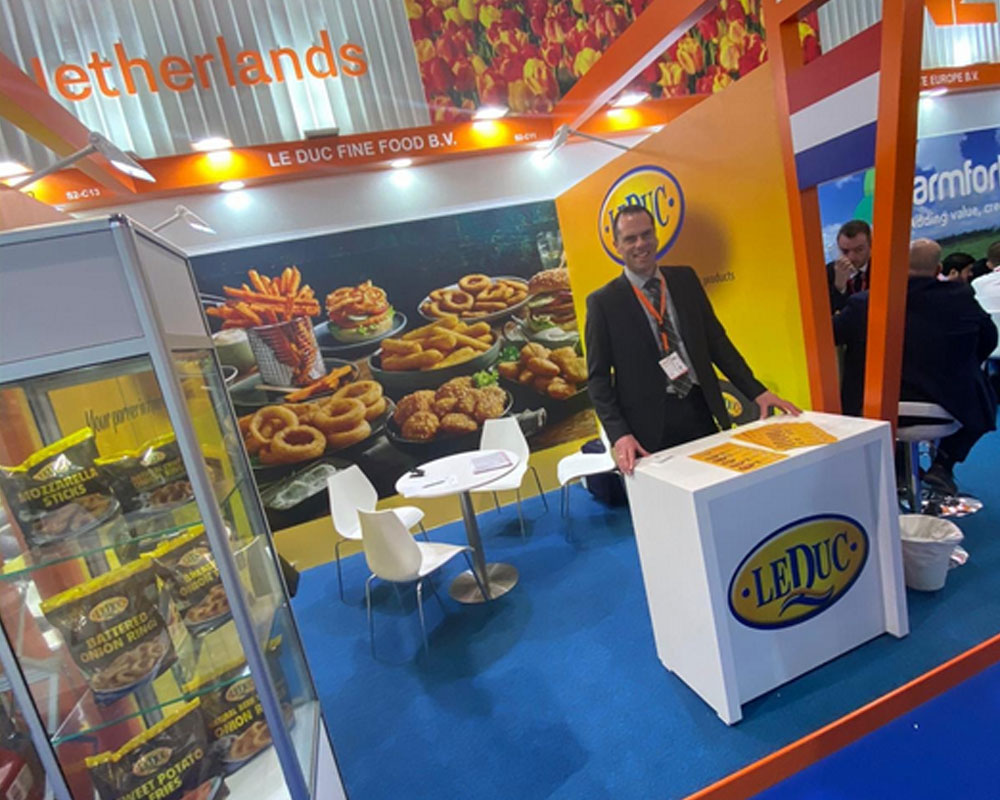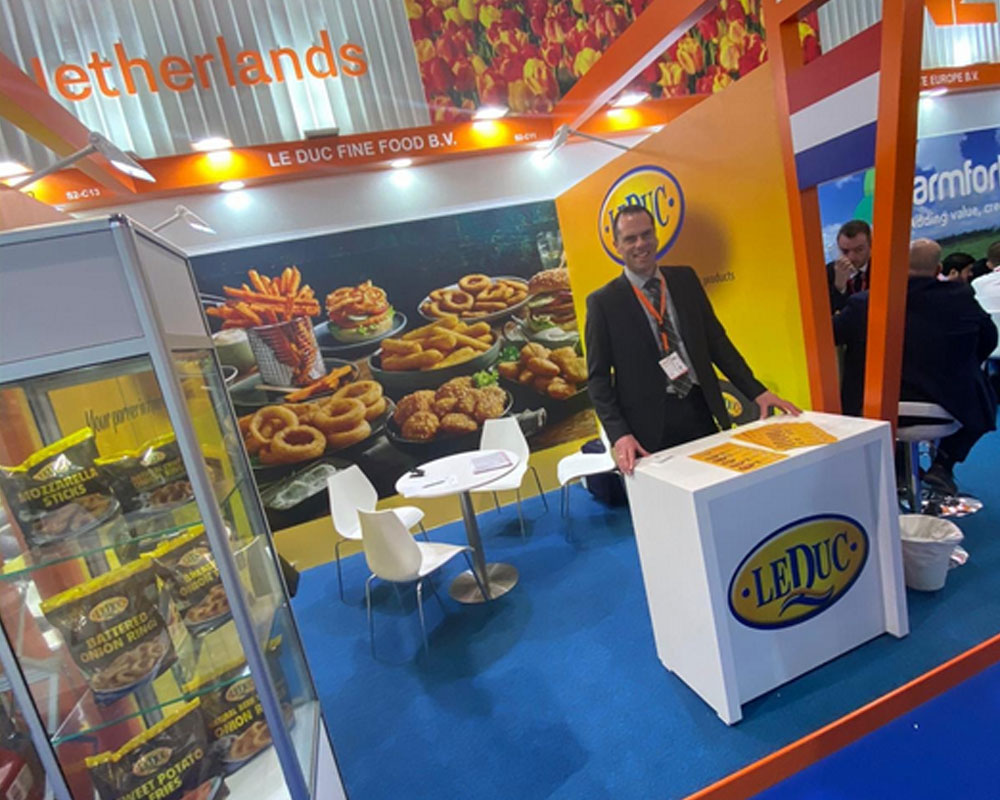 Gulfood
From February 16-20, 2020 Le Duc attended the Gulfood fair. Our effort was to increase our distribution network in the Middle East and Asia.
Despite the absence of a few Asian countries and oversea parties due to COVID19, it was a qualitatively good fair..
Good and constructive meetings were held resulting in a number of strong new distributors representing Le Duc in the Middle East.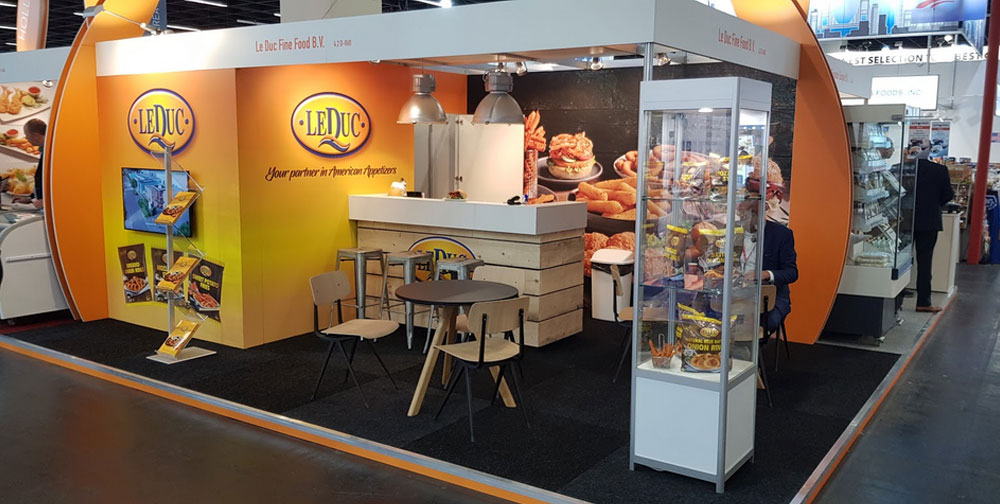 Le Duc Fine Food presented its product range of American Style frozen Snacks & Appetizers at the Anuga trade fair in Cologne, Germany from october 5-9, 2019.
For Le Duc this meant the first attendance to Anuga and the fair was a great success!  Many new contacts were made with importers, distributors, retailers and food service customers. At the same time we hosted a warm welcome to a number of our existing customers at our stand.
They all have been enabled to taste and test our existing and new products. especially the "Onion Nest" and "Mozzarella burgers" were received successfully.
We continue to build upon this success and we will meet again at Anuga 2021!
We do hope that those trade fairs which were postponed due to the COVID19 will take place in the next months after all. We will be pleased to meet you at one of the next trade fairs:
PLMA 2020
Le Duc Fine Food is usually present at the PLMA in Amsterdam. At this trade fair we will amongst others introduce and present our new style and products for the retail market.
Most unfortunately, due to the outbreak of COVID19, PLMA 2020 has been postponed in the meantime, to December 2-3 2020.
We do hope to welcome you at the fair after all, for you to get acquainted with Le Duc – Veggie products – filled with nature.
Sial 2020  (18 – 22 oktober 2020)
From October 18-22 Le Duc Fine Food will participate at SIAL in Paris, France. At this trade fair we will present ourselves for the first time with our new style and new products. We invite you already to visit our stand and taste and test our new range of products. See you at SIAL 2020.