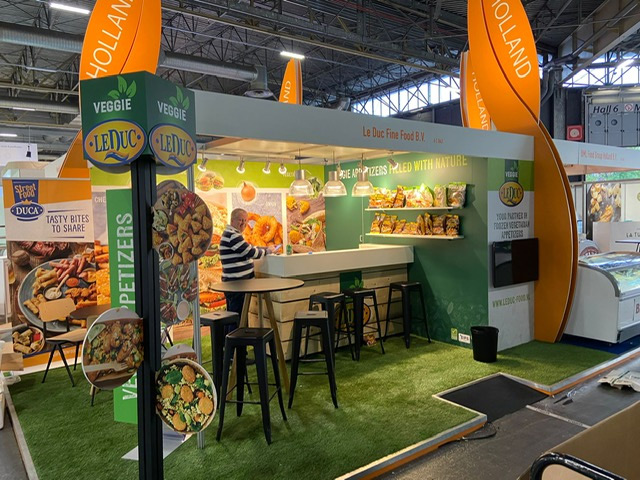 Le Duc Veggie was attending an international exhibition from 15 till 19 October: Sial 2022.
As a global business platform, SIAL is the showcase for innovations and connects food producers, distributors, importers, wholesalers and retailers, as well as representatives of institutional and commercial catering under one roof. Exhibitors from all over the world meet at SIAL to showcase their products, innovations and technologies and provide an overview of the industry.
Sial has about 7,000 exhibitors from 100 different countries. About 200 exhibitors from these countries come from the Netherlands, including Le Duc Veggie!
The exhibition participation was very successful. It was pleasant that we met almost all customers. We also got to know many new customers.
The visitors were able to taste our products extensively, with our delicious cheese snacks central. We also showed our newest addition; the Nacho Cheese Bites!
After this successful fair, we are already looking forward to the next one; the Plant Based World Expo 2022 in London. Which we will attend on 30 November and 1 December, with stand number NL2.