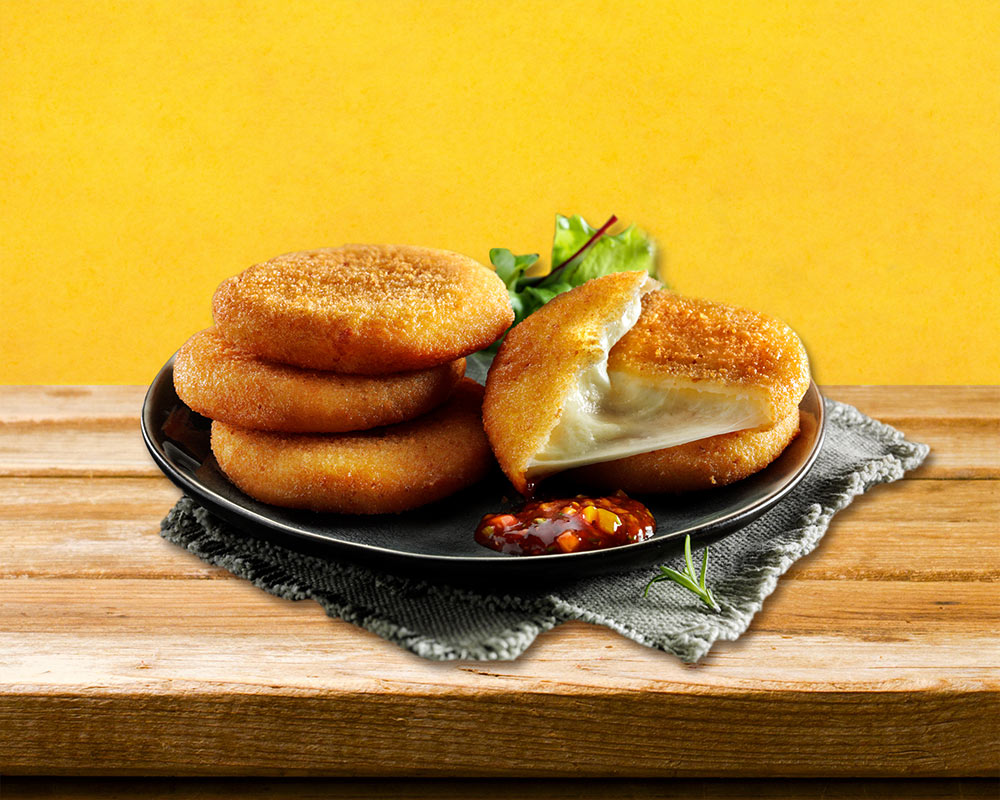 Breaded burgers filled with mozzarella.
Prepare the product from frozen.
Oven (preheated): At 200 °C 10 min.
Deep-fryer: At 175 °C 2 min per three pieces.
Do not refreeze after defrosting.


Mozzarella (50%), bread crumbs (23%) [wheat flour, salt, yeast], water, sunflower oil, wheat flour, stabiliser (methylcellulose), raising agents (diphosphates, sodium carbonates).