Mexican style Bean Burger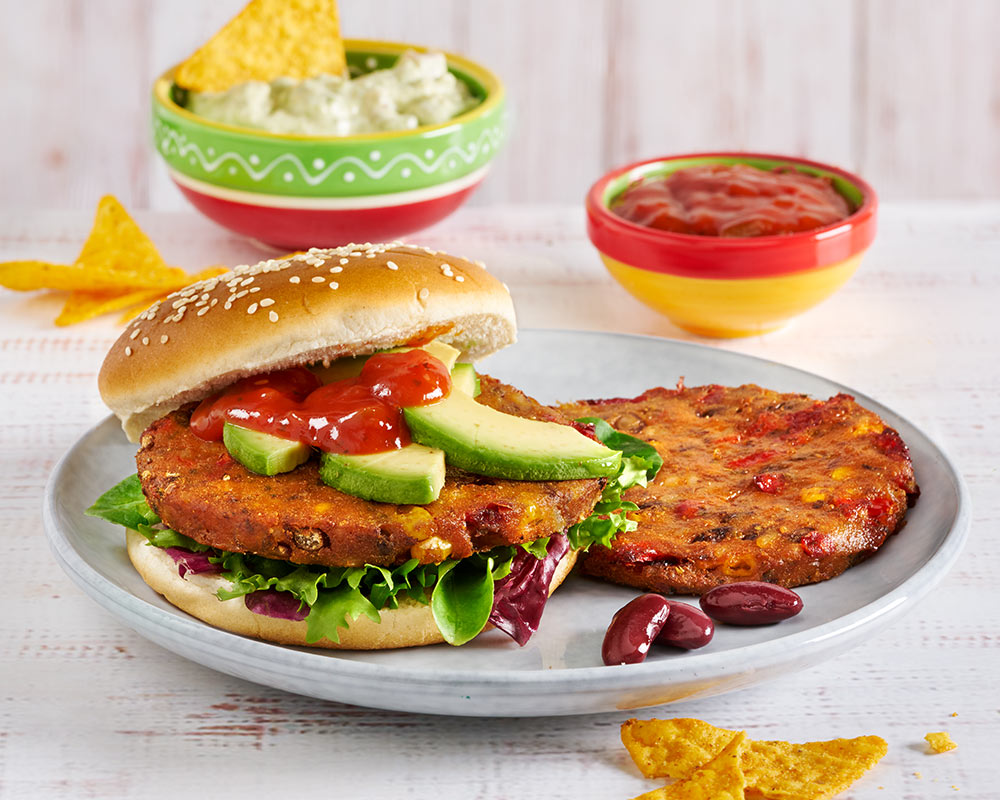 A delicious pre-cooked bean burger with a trendy Tex Mex taste.
Low in saturated fat. Natural with beans.
Prepare the product from frozen.
Oven (preheated): At 225 °C  12 – 15 min.
Deep-fryer: At 175 °C 2,5 – 3 min.
Frying pan: 7 min. Turn after 3,5 min.
Do not refreeze after defrosting.


Black beans (25%), water, bell pepper red, corn, sunflower oil, tomato paste, wheat flour, rice, bread crumbs (wheat flour, salt, yeast), lemon juice, wheat starch, emulsifier (methyl cellulose), salt, paprika powder, cumin seed, garlic powder, chili powder, oregano, dextrose, salt.