Beer Battered Mozzarella Stick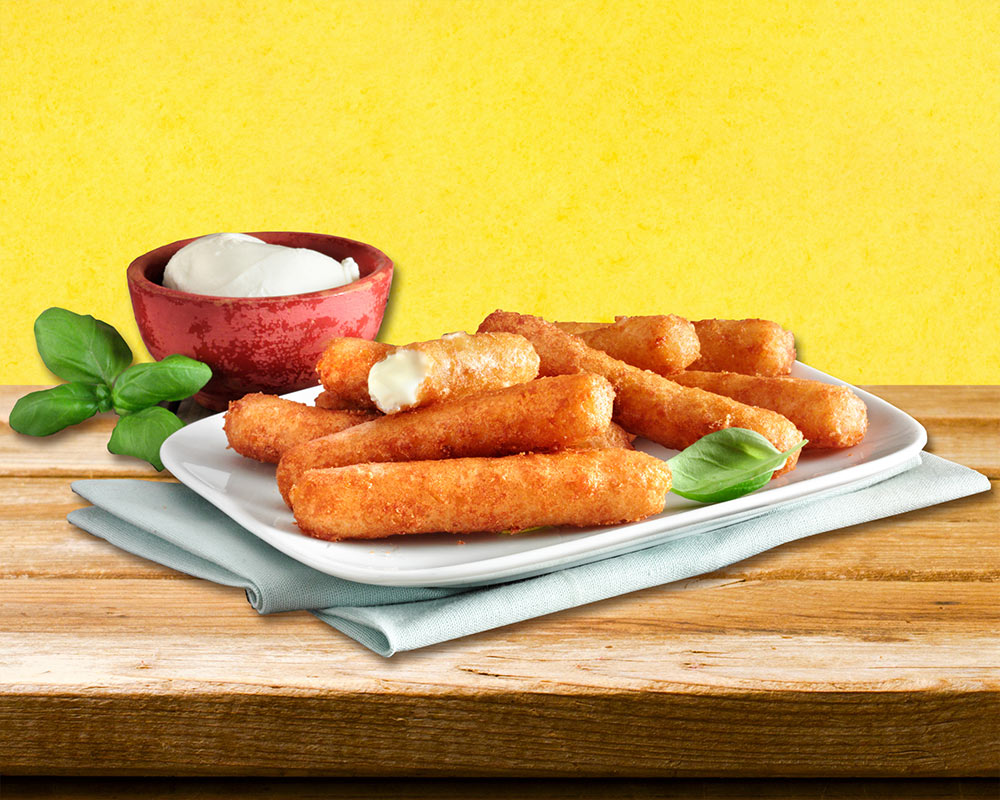 Mozzarella sticks with beer battered, pre-cooked, quick-frozen.
Prepare the product from frozen.
Oven (preheated): At 225 °C 8-10 min.
Deep-fryer: At 175 °C 2,5 – 3 min.
Airfryer (preheated): At 180 °C 3 min.
Do not refreeze after defrosting.



Mozzarella (50 %), wheat flour, beer (11 %) (water, barley malt,  hops), water, modified wheat starch, sunflower oil, rice flour, salt, starch, sugar, stabiliser (methylcellulose), yeast, wheat gluten, raising agents (diphosphates, sodium carbonates), whey powder, spices, thickener (guar gum), colour (paprika extract).